The Pitch
Today I had about 20 minutes at most to grab lunch in between errands and family activities during a particularly busy weekend. La Foumagerie in Westmount presented itself as a viable option, given their delicious sandwiches, quick service and proximity to where I live. What sets this place apart is the quality and freshness of their ingredients, particularly their cheeses (it is also a cheese store after all).
tagged: WEEKEND LUNCH
The Mood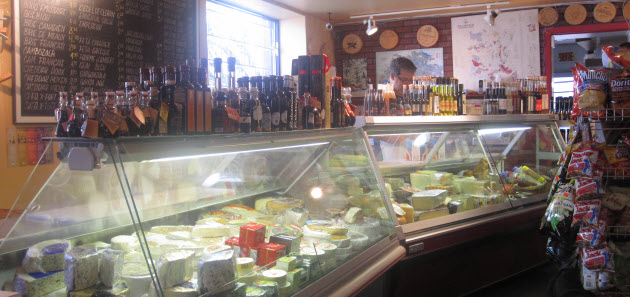 The Food
$7.25
$7.25

A Well-Dressed Turkey (whole)
"Pesto rosso, turkey, tomatoes, provolone, swiss, mozzarella, lettuce"
$10.45
$10.45

Greek Salad (whole)
"Lettuce, feta, tomatoes, cucumbers, olives, capers, red onions, black pepper"
The Verdict
tagged: FAVORITE
Price per person: $11.60
La Foumagerie
4906 Rue Sherbrooke Ouest
H3Z 1H3
514-482-4100
lafoumagerie.qc.ca